Avoid dangerous baby products. Know which household items to keep away from your child.
Avoid Dangerous Baby Products
Baby products account for approximately 40% of all merchandise recalls. Manufacturers and parents know that a child's curiosity can lead to serious injury when an infant misuses a product. Defects in other household items can also cause harm to your baby. Consumer Reports has indicated the products you should avoid or keep out of your child's reach.
Drop-Side Cribs were outlawed in 2011, but they are still circulating in used stores and yard sales. The side of the crib that moves up and down can drop suddenly and cause neck and head injuries. These cribs should never be used.
Blankets and Pillows are common household items, but they can smother or suffocate your infant. Extra clothing and special baby "wraps" are safer and have the same insulating effects.
Changing Tables should have four sides and are safest when not equipped with wheels. Children are capable of quick movement and should not be left unattended while on a changing table.
Pots and Vases can cause serious brain injuries when they fall on a child's head. Your household pottery should be secure and away from the edge of tables.
Bath Seats do not always provide extra protection. It is still possible for your child to tip over and become trapped underwater.
Walkers may help children learn to walk, but they also allow children to gain more momentum. This extra speed can lead to serious injury when a child runs into furniture or falls. If you let your child use a walker, you should always walk in front of your child, guiding them as they move.
Thorp Law Can Help You Recover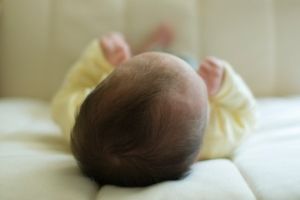 If another person's negligence or a product defect causes harm to your child, then you may be able to recover. An experienced lawyer can help you obtain compensation for medical bills, lost wages, and other damages. Thorp Law has extensive experience fighting for parents whose children have suffered injuries. Our team of lawyers and investigators will work tirelessly on your behalf so you can recover.