Raleigh Brain Injury Lawyers
Representing Clients Throughout North Carolina
Suffering a traumatic brain injury can cause a major life transformation. Even a partial loss of perception and memory can separate loved ones, force you to resign from your career, or worse.
Medical bills and doctor's visits suddenly loom large—adding more stress to an already difficult situation. Though the damage done cannot be taken back, there is a way to give you and your family a leg up in this difficult situation.
While you and your family struggle with these changes, insurance companies and other adverse parties may try to do everything in their power to settle your claim quickly, cheaply, and without regard for your suffering.
You need a Raleigh brain injury lawyer who understands the complexities of your medical condition—and is prepared to bring the full force of the law to any negligent party.
Learn more about Recovering Medical Expenses in this video:
At Thorp Law, we work on a contingency fee basis, which means you pay nothing unless we win your case. Call us at (919) 373-3390 to get started.
What is a Traumatic Brain Injury?
A traumatic brain injury is a very serious injury that usually results in lasting or permanent damage to an individual. These injuries are usually the result of excessive force through a violent blow or a jolt to the head. Traumatic brain injuries disrupt the normal function of the brain as a result of this dangerous experience.
Head Injuries and Comas
Serious head injuries can cause brain bleeding and swelling. A coma can occur when fluid and swelling compress the brain stem and suppresses certain parts of the brain responsible for arousal and awareness. Moderate to good recovery is most likely if the patient regains consciousness within two weeks, but each situation is different.
Different Types of Comas
Toxic-metabolic encephalopathy – Reversible type of coma that usually results in confusion and incoherence but not complete unconsciousness.
Medically induced – Anesthesia is used to place the patient into a temporary state of unconsciousness and prevent brain swelling.
Persistent vegetative state – Deep unconsciousness in which the patient is unaware of his surroundings and incapable of moving. Possibly irreversible.
Brain death – Complete shutdown of brain functioning that is irreversible and caused by the most severe types of head trauma.
Regardless of what kind of coma an individual suffers, medical bills can reach staggering amounts due to the amount of professional attention comatose patients require. In addition to medical bills, patients face a long road to recovery after waking up from a coma.
Rehabilitation costs, lost wages, and other damages can be overwhelming. If you suffered a coma due to another person's negligence, then you need an experienced lawyer to fight for you.
Thorp Law has extensive experience helping accident victims who suffer brain injuries due to negligence. Call us for a free consultation.
Recovering from a Traumatic Brain Injury
Head trauma can alter the way accident victims feel and express emotions. An altered personality is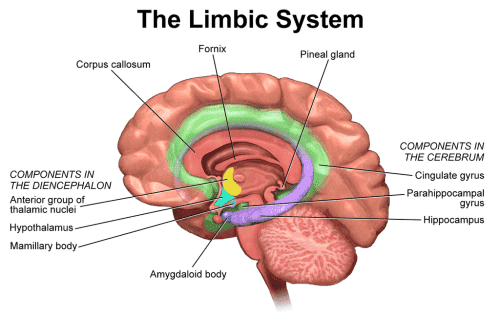 common after a traumatic brain injury. Behavior changes occur when the limbic system is damaged. Harm to this part of the brain will result in unprovoked outbursts that cannot be controlled. Extreme head trauma causes sudden, unprovoked episodes of laughter and crying. Other patients will cry when someone makes a joke or laugh at a sad story.
Limbic system injury may also increase anxiety levels, trigger depression, and cause temper outbursts. Medications and time can help alleviate these symptoms. Only a physician who specializes in traumatic brain injury can provide a proper treatment plan.
If someone you know suffers emotional changes due to a traumatic brain injury, the following tips can help minimize symptoms:
When an outburst occurs, remain calm and do not react emotionally
Lead the person to a quiet area and give them time to regain control
Give the individual an opportunity to talk about his or her feelings
Provide positive feedback and support
Slowly redirect attention to a different topic
Encourage them to seek or maintain close contact with qualified health providers or counselors
If you or a loved one suffers a traumatic brain injury, you may be able to recover. Thorp Law has extensive experience fighting for brain injury victims. Our team of lawyers will stand up for your rights so you can recover.
Thorp Law offers a reduced attorney fee on catastrophic injury cases. Contact us today to schedule a free meeting with our Raleigh catastrophic injury lawyers.
What Are the Signs of Brain Damage?
A brain injury is one of the most difficult injuries to suffer through since it not only causes physical pain, but mental and emotion suffering as well. Signs of a brain injury include, but aren't limited to:
Headache
Nausea or vomiting
Tiredness or dizziness
Blurred vision or problems with speech
Loss of consciousness
Problems with memory
Mood changes
It's Time to Fight for the Recovery Your Family Deserves
A brain injury can have a serious and lasting impact on your life. You may be unable to return to work or take care of your family. You may also suffer from physical, cognitive, and emotional problems. If you have suffered a brain injury as the result of someone else's negligence, you may be entitled to compensation.
However, navigating the legal system can be challenging, especially if you are dealing with the aftermath of a brain injury. That's where a skilled personal injury lawyer comes in.
Our Raleigh brain injury lawyers can help you understand your rights and options and will fight for the compensation you deserve.
Our Raleigh Brain Injury Lawyers are Ready to Help
The attorneys at Thorp Law are skilled at discovering and preserving evidence, hiring the right medical experts, and helping the jury understand the context of your damages to pursue a just award.
When you hire our Raleigh law firm, we will investigate all avenues of negligence and find all available sources of liability insurance. We then position your case to seek the full measure of compensation you are entitled to so that you can begin to put the pieces of your life together again.
Our relentless preparation and exceptional track record allow us to negotiate from a position of strength. When the defendants realize how serious we are, we'll settle for what you deserve.
If not, we will present your story in the kind of layman's terms that every jury can understand, relate to, and act on. If you or someone you love has suffered a brain injury, don't try to go it alone. Contact our Raleigh brain injury law firm today.
Call (919) 373-3390 today to arrange your free consultation with the Raleigh brain injury lawyers of Thorp Law.