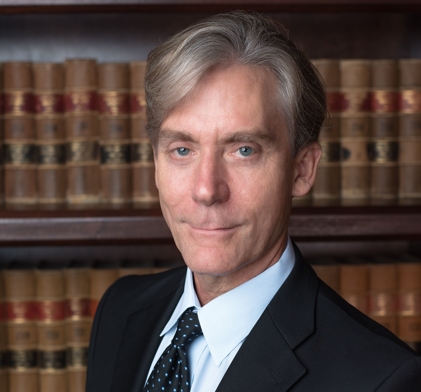 Attorney Isaac Thorp
Founder of Thorp Law
Isaac has never been able to stand by and watch people with power take advantage of people who are vulnerable. Fighting for ordinary folks against powerful insurance companies and corporations is a family tradition. Isaac's great-grandfather, William Lewis Thorp, a judge and mayor for the city of Rocky Mount, NC, was known as a fearless public servant who believed that no one is above the law; his grandfather was the president of the North Carolina Bar Association; and his father Bill Thorp was one of the first plaintiffs' lawyers in the state, known for setting the standard in personal injury law.
As a fourth-generation lawyer, Attorney Isaac Thorp has earned numerous accolades and awards for his legal work, including:
2020 Leader in the Law, North Carolina Lawyers Weekly
Best Lawyers in America 2022
Super Lawyers
Top 100 Litigator by the National Trial Lawyers
Best Law Firm, U.S. News and World Report, 2015, 2017, 2018, 2019, 2021, 2022, 2023
AV Preeminent Rating®
As a young man, Isaac initially veered from the family tradition. Out of high school, he worked on deep-sea fishing boats to help pay his way through college. Isaac learned to love hard work, sometimes spending two weeks at sea on fishing trawlers, like those seen on "The Deadliest Catch."
After college, Isaac moved to New York City and helped manage a small business. There, Isaac quickly recognized his favorite part of the job: strategically gathering evidence to win disputes with delinquent suppliers who were causing the business to lose money. It was then that he realized that the law was his true calling. Despite the time spent exploring other career options, the law kept calling him back.
Early Years as an Attorney
Isaac graduated from NYU School of Law in 1986, known for its relentless emphasis on trial practice and law for the common good. With a genuine drive to help the underdog, Isaac began to shape a career dedicated to serving people in need.
As part of the Brooklyn D.A.'s Special Victims Unit, Isaac worked to put sexual offenders behind bars and to protect elderly people from predators. He eventually returned to North Carolina to practice alongside his father at Thorp, Sullivan and Thorp—a firm that he and Bill Thorp started together. There, Isaac began a career-long dedication to helping victims of personal injury and eminent domain.
In 2013, he founded Thorp Law, where he has continued to provide outstanding legal representation to people with personal injury and eminent domain claims. As Thorp Law approached its one-year anniversary, the law firm was selected by U.S. News and World Report as a 2015 Best Law Firm and has again been ranked as a 2021 Best Law Firm.
Longtime Involvement in Professional Leadership Organizations
For more than 30 years, Isaac has been actively involved with the North Carolina Bar Association (NCBA) and the North Carolina Advocates for Justice (NCAJ). He currently serves on the NCAJ Board of Governors and is the Chair of the Auto Torts & Premises Liability Section, which is the largest section within the organization. In his role as section chair, Thorp oversees sub-committees, monitors legislative developments, and plays a role in determining whether the organization will weigh in on important appellate issues that affect the rights of injured people.
Isaac frequently presents at CLE programs for the North Carolina Bar Association and the NCAJ on topics such as:
Discovery
Ethics
Rules of civil procedure
Claims against the NC Department of Transportation
Expert witnesses
Motions practice
In 2021, Isaac became a Corporate Member of the Brain Injury Association of North Carolina (BIANC), and helps keep BIARC running through membership funds that benefit the organization.
Isaac's Commitment to Clients & People
For Isaac, the law is personal. When someone is injured or is being offered a low-ball price for their property, he devotes himself to their cause fully and passionately. Isaac lives to fight and win in the courtroom. His tenacity and talent are reflected in his multi-million dollar wins in numerous personal negligence suits. Named one of the Best Lawyers in America, a Super Lawyer, a Top 100 Litigator by the National Trial Lawyers, and having appeared on the Oprah Winfrey Show, Isaac has been deservedly recognized for his achievements. He lives happily with his wife (also an attorney) in Cary, North Carolina.
Handling Remote Depositions
Due to COVID-19, everyone has had to make adjustments in their work, including Thorp Law attorneys. Isaac works with clients from around North Carolina using applications such as Zoom, Slack, and DocuSign. He's successfully conducted numerous remote depositions and can help clients who are unable to travel to the office. No matter the issue or technological difficulty, clients can trust that Isaac prioritizes their needs and doesn't quit until he gets results.
Serving clients from Wilson County, Cumberland County, Durham County and Orange County.
---
Isaac's purpose in law is pure: to help clients gain justice. If you seek an attorney with relentless drive and a proven track record, call Isaac Thorp or fill out a contact form today.
---