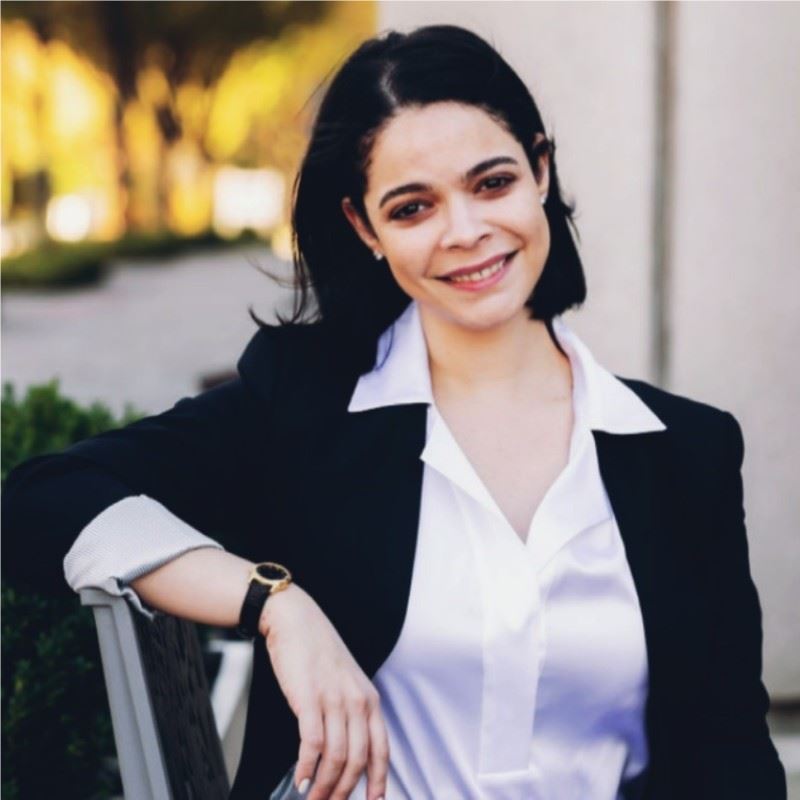 Attorney Claudia Barceló
Invested, energized, highly intelligent and strategic: These are just a few adjectives that clients and other professionals have used to describe Attorney Claudia Barceló.
A Phi Beta Kappa graduate of Florida International University and a recent law school graduate, Claudia has significant experience working with injured and vulnerable adults and children from her time as an emergency room intern in Miami, and her work at the North Carolina State Bureau of Investigations as an intern for Deputy General Counsel J. Joy Strickland.
Claudia's background is rife with stellar achievements, among them receiving the Merit Endowment from the Wake County Bar Association in 2021, and the North Carolina Advocates for Justice Student Advocacy Award in 2022. While in law school Claudia served as a Teaching School Scholar and Teaching Assistant for Torts, Contracts, Constitutional Law, Wills & Trusts, as well as Evidence. Claudia is a Guardian ad Litem in the 10th Judicial District, where she advocates on behalf of children in legal proceedings.
In addition, she is a member of the North Carolina Advocates for Justice, an association of legal professionals working to protect people's rights through the community, education, and advocacy. Claudia is a native Spanish speaker and is fluent in French and Italian. In her free time, Claudia loves to read. Claudia lives with her two pups, Gus and Max, and her favorite book is The Little Prince.
Practice Areas
Catastrophic Injuries
Wrongful Death
Motor Vehicle Accidents
Birth Injuries
Sexual Assault
Medical Malpractice
Bar Admissions