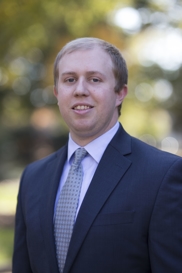 Brandon Weaver
Personal Injury Lawyer in Raleigh
Brandon M. Weaver believes personal injury and eminent domain are two of the biggest life disruptions a private citizen can face. This fuels his passion for justice and gives meaning to his work.
A Raleigh personal injury and eminent domain lawyer for the Thorp Law Firm, Brandon eases the trauma of injury or property loss by fighting for fair compensation in the courtroom. Brandon graduated cum laude from the Campbell University School of Law and possesses the Thorp commitment to serving the underdog client.
Fighting for Those in Need
As a student, Brandon represented low-income seniors in the Campbell Senior Law Clinic, while serving on the Board of Editors for the Campbell Law Review. His time at Campbell helped him realize his desire to give a voice to ordinary people and help right the wrongs done to those in his community. For Brandon, working alongside Isaac Thorp offers a unique opportunity to embark on this path.
Brandon's past experience interning for Judges Robert N. Hunter Jr. and Donna S. Stroud at the North Carolina Court of Appeals, as well as with Justice Paul M. Newby at the Supreme Court of North Carolina, has solidified his mastery of legal procedure. At Thorp Law, he continues to honor his commitment to fairness and justice for a peaceable, honorable legal system.
South Hills Baptist Church in Raleigh, NC
Brandon was named to the deacon board of South Hills Baptist Church in Raleigh, NC in November 2016. He will serve alongside 4 fellow deacons during a 3 year term.