When a truck driver falls asleep or a tractor-trailer is poorly maintained, your family vacation or business trip can end in tragedy. In North Carolina, there is a deadly crash involving an 18-wheeler on average every three days, and 97% of tractor-trailer fatalities are passenger-vehicle occupants.
Serious tractor-trailer wrecks often occur when a truck jackknifes. An 18-wheeler jackknifes when the cab and trailer turn in different directions, causing a sideways skid that can demolish anything in the truck's path. Once the tractor-trailer begins to slide, there is often little the driver can do to control the truck.
Some Causes of Jackknife Truck Accidents
Improper Brake Maintenance: An 18-wheeler's cab and trailer brakes work independently of one another. If the brake systems are not properly maintained, hard braking can result in the truck cab and trailer slowing at different rates of speed. This can cause the trailer to swing out of line and result in a dangerous sideways skid.
Sudden Braking: Traveling at highway speeds, 18-wheelers can skid when a truck driver suddenly applies brakes. Steering in a skid is always difficult and can lead to a jackknife accident.
Inexperienced Drivers: An empty trailer is more likely to jackknife than a fully-loaded trailer. If an inexperienced truck driver does not know this, a jackknife accident is more likely to occur.
Protect Your Rights—Preserve Evidence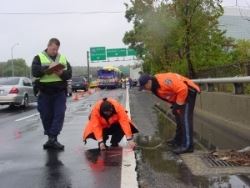 If a truck driver's negligence causes you injury, you need a team of independent investigators to act quickly and preserve evidence. You can't simply rely on law enforcement officials to investigate for you. Investigating officers have to control traffic, which often backs up for miles, and coordinate with EMS and other first responders. Because accident scene safety has to be their first priority, even the best law enforcement officials sometimes overlook evidence that may be crucial to your case.
Thorp Law has access to a state-wide network of rapid response investigators who will conduct an independent investigation of the accident scene to ensure that critical evidence is preserved.
While You Heal, We Protect Your Rights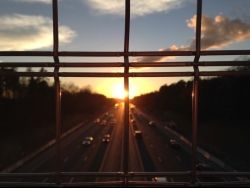 If you've been injured in a jackknife truck accident, you may be facing six-figure medical bills, lost wages, and disabling injuries. The trucking company may make a low-ball offer before you have enough information to evaluate whether the offer is fair. If you're hurting, out of work, and the medical bills are mounting, a quick settlement may be tempting. We will walk you through every stage of the litigation process, so you don't feel overwhelmed. We'll let you know if the trucking company is treating you fairly.
Thorp Law will protect your rights so that you can focus on healing